La Gymnastique autour du monde …
COVID-19: 7th edition 2020 ANNULÉ / CANCELED
7th edition of the RG International Tournament AZUR from 2020, july 4 to 5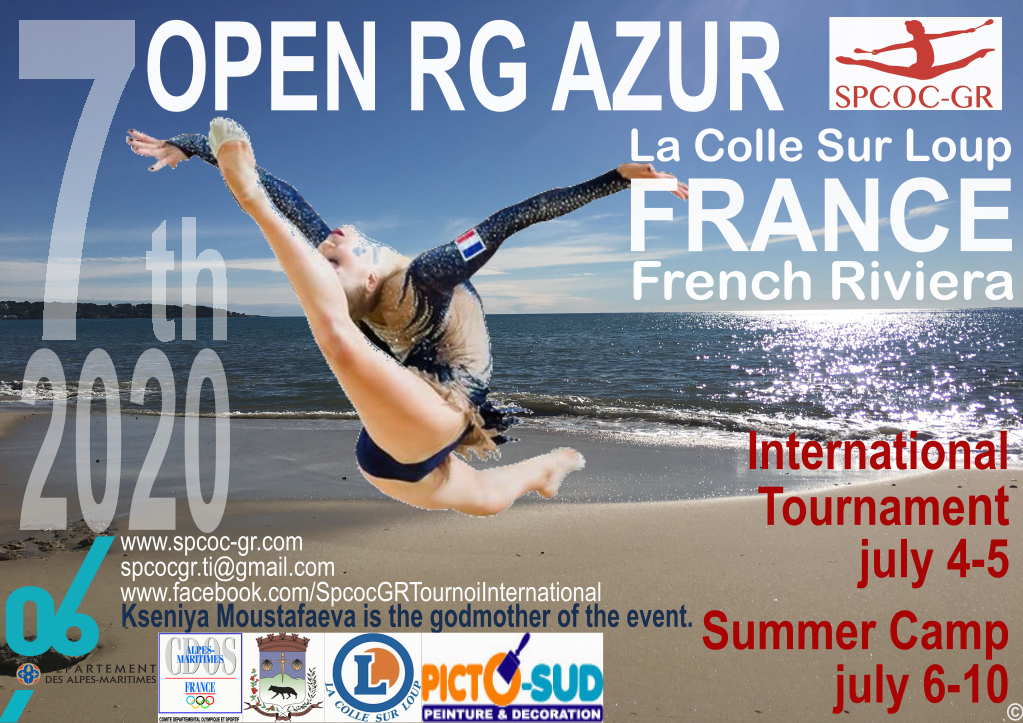 ---
6th edition of the RG International Tournament AZUR from 2019, july 6 to 7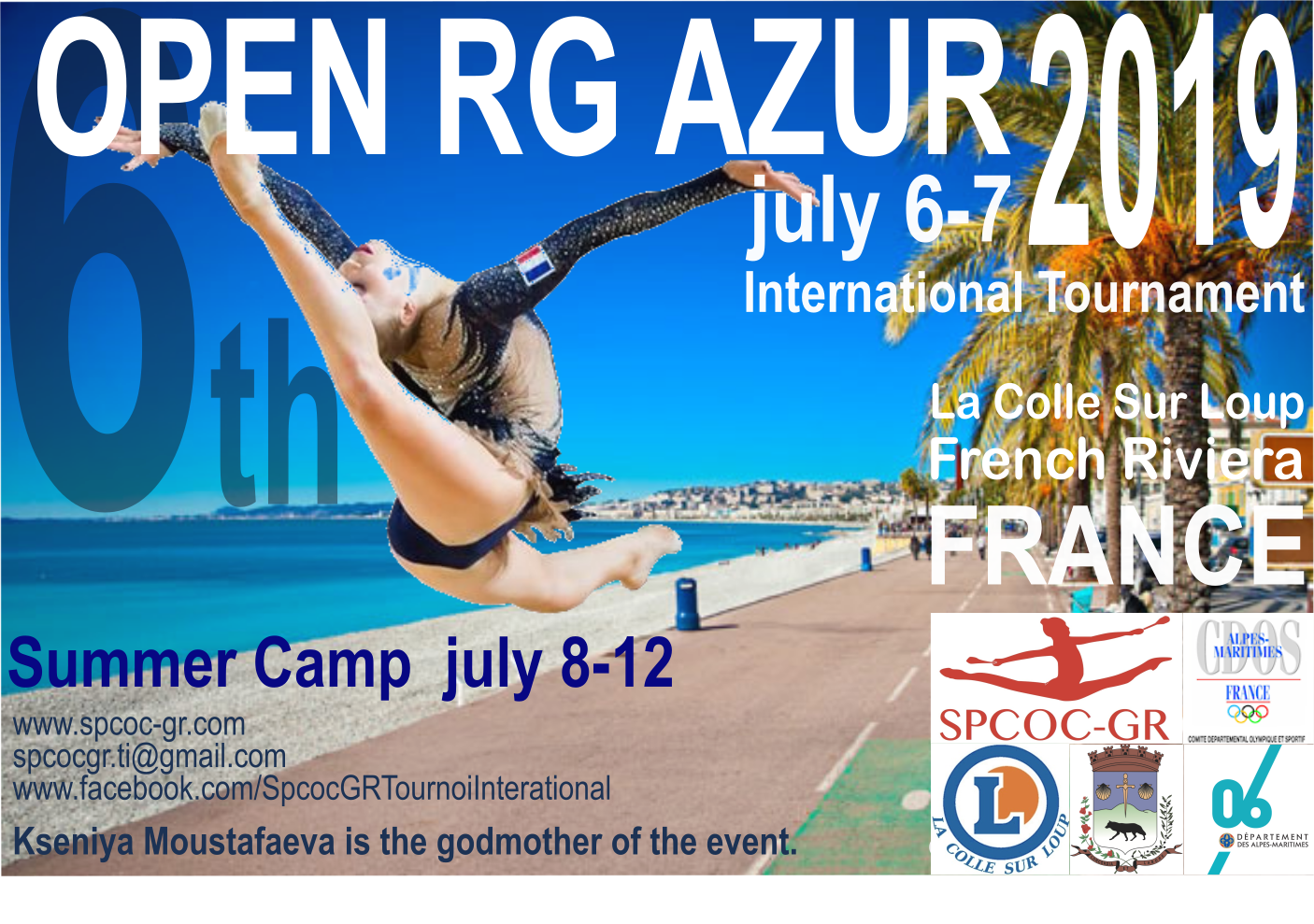 ---
5th edition of the RG International Tournament AZUR from 29/6 to 1st/7 2018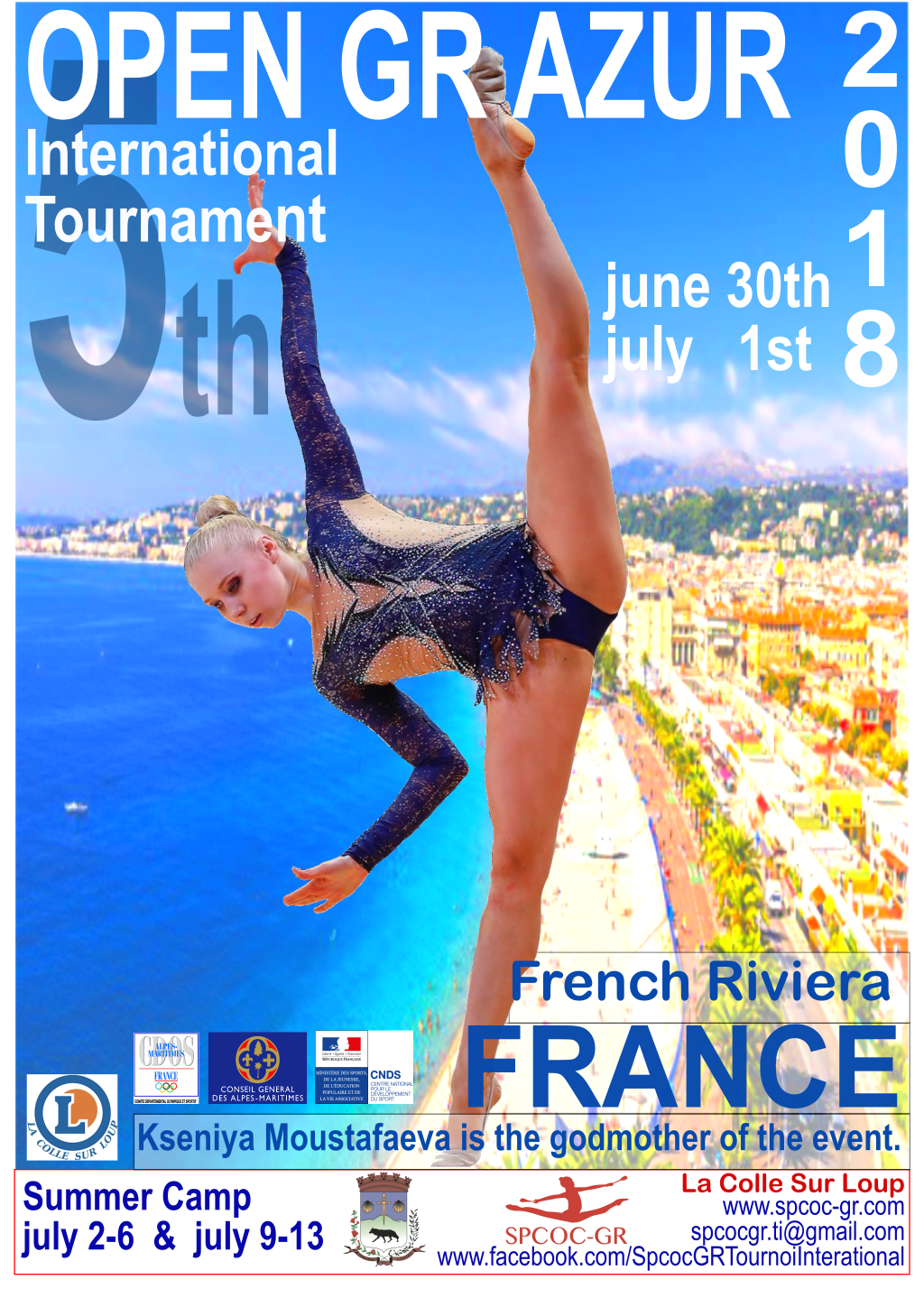 Summer 2017, the 4th Azur RG tournament should take place !
Registration informations available from here:
International Training Summer Camp 2017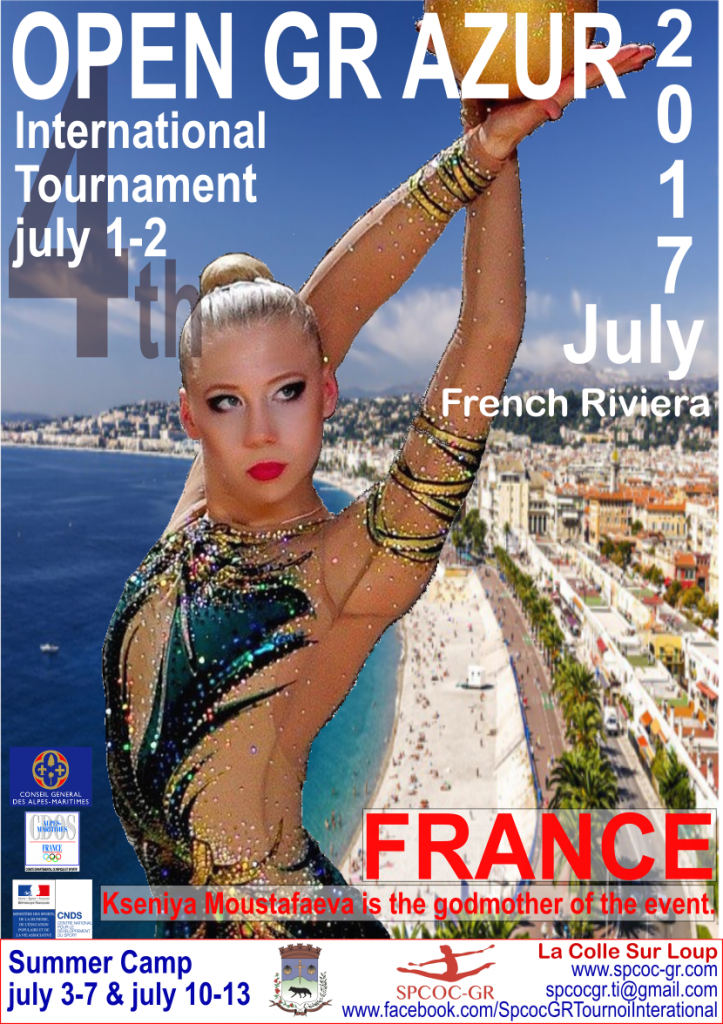 Thank you to all the gymnasts, judges and their delegations for their participation.
See you back in 1 year, on 30/6 – 1st/7
---
Summer 2016, the Stars should be in the French Riviera at LA COLLE SUR LOUP !
The International Tournament Azur will receive the Summer Training Camp.
Thanks to Kséniya Moustafaéva marraine of the Open GR Azur to make Ludmila Dimitrova come with her gymnasts and Daria Kondakova, they will share their Russian trainings all mornings for 2 weeks. And thanks to Bilyana Prodanova that will give bulgarian trainings all afternoons during the same 2 weeks.
Open GR Azur on July 8-9-10
1st week Training on July 1 to 16 
2nd week Traning on July 18 to 22
Ask for your invitation here : spcocgr.ti@gmail.com